Feature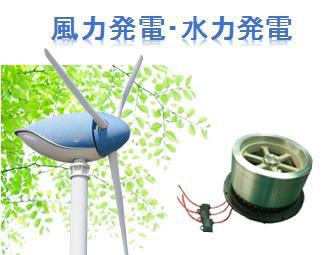 Cost performance
Because amount of magnet used is small in comparison with conventional type, it is possible to offer you at reasonable price.
The REG series which I introduce this time has designed the width of the coil to the maximum, and succeeded in reducing the total amount of magnets to be used.
High power generation efficiency
Our generator is not only a price merit, but also a generator that is very good power generation efficiency.
Its power generation efficiency is up to 94%.
In addition, it can be said that it is the ideal generator for the renewable energy generation which is effective in a wide range, and is dealing with nature only with maximum efficiency.
Light weight
Our power generators are about 1/3 to 1/4 in weight compared to the conventional equivalent products. By weight reduction, we have reduced the risk of work mistakes in mounting and reduced transportation cost. It is not only Earth friendly but also people friendly.
Reliable track record
Our power generators are helping various customers such as major generator manufacturers and individual business owners with their application study. As well as wind power, we have a lot of experience in hydropower.
We would like to produce and provide a generator that will satisfy a variety of customers from now on.
Product line-up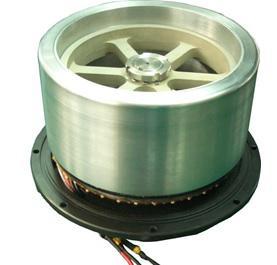 1000rpm 1KW Power generators for hydro/wind power
Rated output:1000W Rated rotation:1000rpm Rated volatage:165V Rated current:6.0A
1000rpm 2KW Power generators for hydro/wind power
Rated output:2000W Rated rotation:1000rpm Rated voltage:160V Rated current:12.5A
1000rpm 3KW Power generators for hydro/wind power
Rated output:3000W Rated rotation:1000rpm Rated voltage:160V  Rated current:19.0A
1000rpm 6KW Power generators for hydro/wind power
Rated output:6000W Rated rotation:1500rpm Rated voltage:240V Rated current:24.0A